WV MetroNews
The Voice of West Virginia
Manchin says on Talkline that he'll announce next year what he's doing in 2024
WASHINGTON, D.C. — U.S. Senator Joe Manchin said Friday during an appearance on MetroNews "Talkline" that he hasn't yet decided what he'll do in 2024.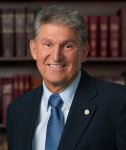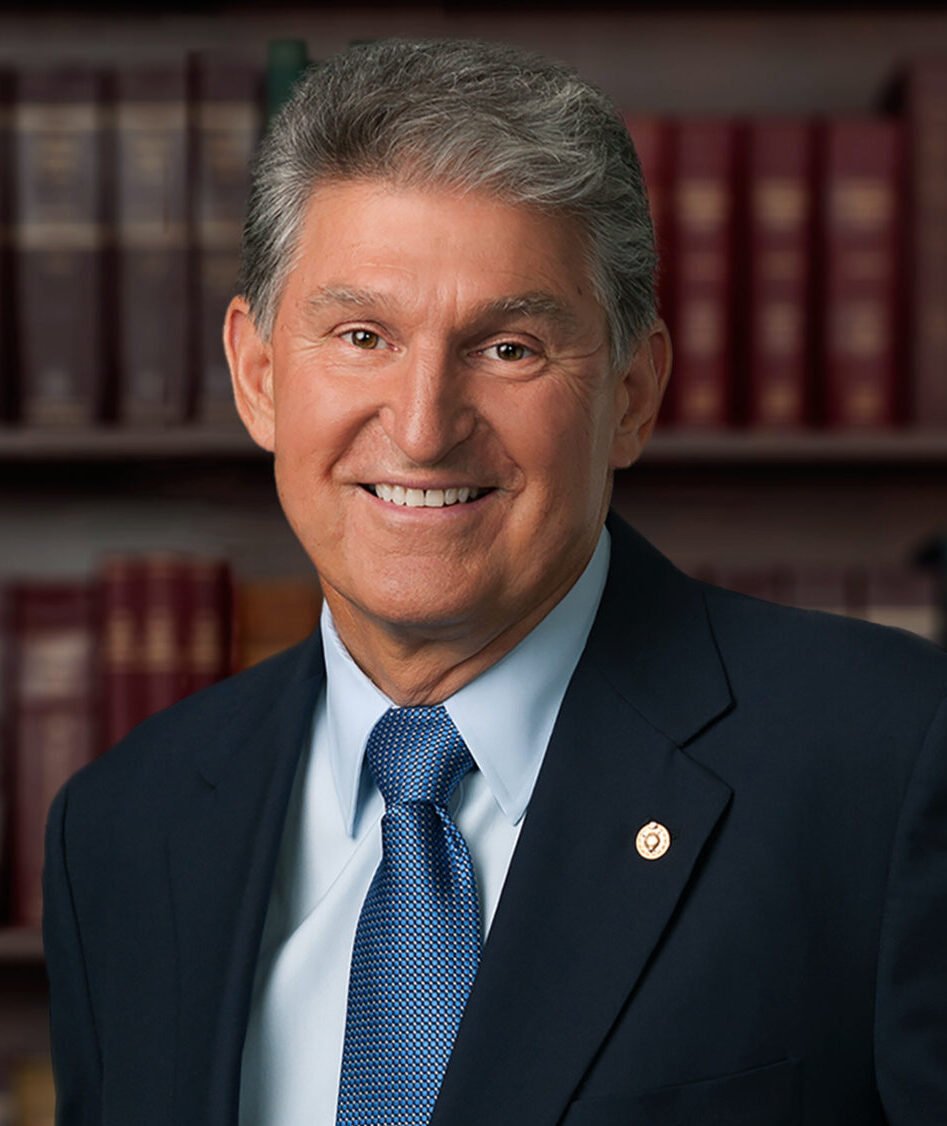 "I'm giving everything I got and I still have more to give. I've got a little bit more in the tank," Manchin told "Talkline" Host Hoppy Kercheval.
Kercheval told Manchin he's getting mixed messages about what Manchin will do.
"You know why you're getting mixed messages? Because I haven't made a decision yet," Manchin said. "I'm looking at it every human way possible."
Later in the interview Manchin said he would announce his decision some time in 2023.
"I'm not in a hurry, Hoppy. I don't have to be in a hurry," Manchin said. "The bottom line is I only care about one thing and that's the success of my state and people having opportunities in my state."
What are @Sen_JoeManchin plays for 2024? Does he plan on running? When will Senator Manchin announce his future aspirations? He discusses with @HoppyKercheval about his future. WATCH: https://t.co/yCFQ3nm85Y pic.twitter.com/PJWEbB1fJE

— MetroNews (@WVMetroNews) December 2, 2022
Manchin said those opportunities have been increasing in recent months and he predicted they will continue to increase because of the impact of the Inflation Reduction Act that he wrote. He predicted it would stabilize the energy market in West Virginia and open the door for additional investments.
He said the current success is unlike any other time in the state's history.
"I think we're providing that more now that I've ever seen in the things that are coming to West Virginia right now–and it's because of what we're doing to stimulate here in Washington and it's because of the bills we passed," Manchin said.
Manchin bristled when asked he was being pressured by party leaders to run again in 2024
"I know that it's hard to believe but I don't take pressure from any of these people. I don't trust either one of these parties. The party systems we have today, the Washington Democrats and the Washington Republicans, trust me, the first and foremost thought is not about their constituents or the American people or their country, it's about their party and their status in their party and that makes me sick," Manchin said. "I'm sick and tired of it. So the bottom line is I'm going to do what's the best for my country and the best for my state."
West Virginia Second District Congressman Alex Mooney has already announced he's running for Senate in 2024 while fellow Republican, Gov. Jim Justice, has said he's seriously considering a run. Manchin said it's going to be interesting to watch the Republicans.
"They ran him (Mooney) out of Maryland and they ought to put him back in Maryland and I hope the West Virginia Republican Party will be able to do that," Manchin said. "It's getting interesting. You have Gov. Justice who is looking at that very hard and he's a tremendous candidate and there may be others. It's going to be an interesting time."
The post Manchin says on Talkline that he'll announce next year what he's doing in 2024 appeared first on WV MetroNews.
Source:
WV MetroNews
---
Friday blaze destroys 4 apartments in Boone County
BLOOMINGROSE, W.Va. — Several apartments were destroyed in a Friday morning fire in Boone County.
The blaze was reported at just after 7 a.m. in one of units at an apartment complex in the 800 block of Toneys Branch Road near Bloomingrose.
Four apartments were destroyed in the blaze. No injuries were reported.
Firefighters from Racine, Danville and Whitesville were on the scene.
There was no early word on what started the fire.
The post Friday blaze destroys 4 apartments in Boone County appeared first on WV MetroNews.
Source:
WV MetroNews
---
Coal train derailment blocks U.S. Route 52 in Wyoming County
HANOVER, W.Va. — Cleanup of a coal train derailment in Wyoming County could stretch into early Saturday morning.
Approximately five coal cars from a Norfolk Southern train jumped the tracks at just after 3:30 a.m. along U.S. Route 52 at Hanover. There were no injuries.
Wyoming County Office of Emergency Services Director Tim Ellison said the derailment created a big mess including the spilling of coal.
"A lot of it is off of Route 52 and not in the road itself. Basically, what we have in the road is some of the coal cars and vehicles," Ellison said.
Five parked vehicles belonging to Hanover Wrecker Service were crushed by the derailed cars. Ellison said the derailment made quite a noise.
"One home directly across from the derailment and they said they heard the noise and hit the floor. They came out of bed and hit the floor. They didn't what had happened," Ellison said.
DOH District 10 Engineer Ryland Musick said Norfolk Southern cleanup crews were scheduled to arrive by 2 p.m. with heavy equipment to begin the cleanup.
"Our responsibility is to keep traffic moving away from the site and to work with the local fire department and other agencies until the issue is resolved," Musick said.
The Hanover Volunteer Fire Department is in charge of the wreck site, the DOH said.
Musick said the highway may not reopen until early Saturday morning. Traffic is being detoured onto WV 10, to WV 80, and back to US 52
No word on what caused the derailment. There is a slight curve in the tracks near where the cars left the track.
The post Coal train derailment blocks U.S. Route 52 in Wyoming County appeared first on WV MetroNews.
Source:
WV MetroNews
---
Woman shot in leg following Huntington crash
HUNTINGTON, W.Va. — A 23 year old woman is hospitalized with a gunshot wound following a single vehicle crash in Huntington on Friday morning.
The incident happened just after 5 a.m. in the 200 block of 7th Avenue.
Huntington Police said the woman suffered a minor injury to her left leg caused by a firearm. Cabell County EMS transported the woman to a local hospital to receive treatment.
Officers recovered a gun inside the vehicle.
It's the second shooting in Huntington this week. Police said Christopher Johnson, 40, of Huntington, died at a hospital shortly after being shot Wednesday near the intersection of 18th Street and 9th Avenue.
No arrests have been made in either shooting.
The post Woman shot in leg following Huntington crash appeared first on WV MetroNews.
Source:
WV MetroNews
---
Woman charged in Nicholas County stabbing
CRAIGSVILLE, W.Va. — Bail is set at $100,000 for a Nicholas County woman who allegedly stabbed a man with a steak knife.
The Nicholas County Sheriff's Department said Ashley Harlow, 30, of Summersville, was in a fight with Franklin Mullens, 63, of Craigsville, at his home in Craigsville Thursday afternoon when she stabbed him in the lower neck.
Harlow is charged with malicious wounding and attempted murder. She's in the Central Regional Jail.
Mullens was taken to Summersville Regional Medical Center. He's in stable condition.
The post Woman charged in Nicholas County stabbing appeared first on WV MetroNews.
Source:
WV MetroNews
---
Bob Huggins returns to Cincinnati Saturday night as WVU faces Xavier
MORGANTOWN, W.Va. — West Virginia will conclude their longest stretch of games away from the Coliseum Saturday night when the Mountaineers visit Xavier (5-3) in a game that is part of the Big East/Big 12 Battle. Tip time at the Cintas Center is set for 6:30 p.m. and the game will be televised by Fox Sports One.
Seven of the ten challenge games are complete and the Big 12 holds a 4-3 edge in the annual series.
The Mountaineers went 2-1 over Thanksgiving Weekend at the Phil Knight Legacy Tournament in Oregon. After dropping their opening game to eventual tournament champion Purdue, WVU defeated Portland State and Florida, advancing their record to 6-1.
"We had stretches that we played very well against Purdue," said WVU head coach Bob Huggins. "We cut it to four, I think twice. We weren't as consistent with it as we needed to be. That's kind of what our team has been. We'll go on big runs and then we kind of don't go on any run for a while."
After turning the ball over 12 times against Purdue, the Mountaineers gave the ball away 19 times against Portland State and 13 more in the finale vs. Florida.
"It is not one position. It is a united effort to throw the ball away, be it a guard, forward or center. They don't really care which one. They will throw it away with the best of them. We've got to stop it. We force things. We make bad passes.
"If we throw it around like that against Xavier it is going to be a long night. They have a lot of veterans. And they will have it going a long way."
The WVU coaching staff had an opportunity to scout Xavier in person last weekend. The Musketeers defeated Florida (90-83) and lost to No. 8 Duke and No. 6 Gonzaga by a combined 11 points at the PK85 event.
"They score. They really score. When you have a seven-footer [Jack Nunge] that can step out and make 3s at really an alarming rate for an opponent, to drag your big that far away from the goal is a tremendous advantage for them. They've got a bunch of guys that can make shots.
"Their guards have great size. They are going to play two guards, one is 6-foot-3, the other is 6-foot-4. They like to find ways to turn them loose at the rim because they are really good finishers because of their size. Then they are going to play a 7-footer and another 6-10, 6-11 at the same time. We haven't played against that. Purdue didn't have that. They are a really good basketball team and they are aged. He is not playing young guys. [Head coach Sean Miller] is playing guys that have played in big games, really for a lot of years."
As the head coach at the University of Cincinnati from 1989-2005, Huggins posted an 8-8 record against the Bearcats' crosstown rivals. Seven of those contests came against Huggins' good friend and former Wheeling Central Catholic High School state championship coach Skip Prosser.
"Skip and I were very good friends. I think to the point where we both agreed that when we retired, him from Xavier and myself from UC, that we would get together once a week and just sit around, have a couple beers and talk. I'd go to his place one week, next week we would go to my place. We would sit around, talk, and talk about the state of college basketball or whatever it was that we would talk about that particular day. I was really looking forward to it. And unfortunately, Skip passed [in 2007]."
The post Bob Huggins returns to Cincinnati Saturday night as WVU faces Xavier appeared first on WV MetroNews.
Source:
WV MetroNews
---
MetroNews This Morning 12-2-22
Today on MetroNews This Morning:
–A vote in the U.S.Senate averts a potentially crippling national rail strike
–McDowell County is awarded flood recovery assistance, but Kanawha County is denied
–Green Power Motor Company talks about success with E-V school bus testing
–in Sports, the high school football season culminates this weekend with the Super6 championships on Wheeling Island
Listen to "MetroNews This Morning 12-2-22" on Spreaker.

The post MetroNews This Morning 12-2-22 appeared first on WV MetroNews.
Source:
WV MetroNews
---
What's Wrong in our Schools?
The state's two teacher unions, the West Virginia Education Association (WVEA) and the American Federation of Teachers West Virginia (AFT-WV) are holding a series of public focus groups around the state.
The organizations' leaders—Dale Lee from WVEA and Fred Albert from AFT—acknowledge that the poor outcomes among West Virginia school students are unacceptable, and that improvement will not come by maintaining the status quo.
These are listening and brainstorming sessions where teachers, students, parents, and members of the community are invited to have candid discussions about the challenges facing public education. The teacher organizations plan to present the findings to the Governor, legislators, and the state Board of Education with suggestions for ways to improve.
I attended the first one in Morgantown earlier this week to listen and learn. Here is what I heard:
Teachers say respect for the profession, and for them as individuals, has plummeted. More students are disruptive without consequences. An increasing number of parents and some administrators will not back the teachers when there is conflict.
One teacher told the story of contacting a parent about their unruly child who was falling behind in their lessons. The parent said that was the teacher's problem… it was the teacher's job to discipline the child and make sure they learned.
Teachers nodded in agreement at the Tuesday night session in Morgantown when the subject of social promotion came up. All agreed that students automatically advance from first grade through middle school even if they have not achieved grade-level performance.
This creates a particular problem when a child does not read at grade level. The teachers agreed that if students are falling behind in reading by the third grade, it will impact their ability to learn all the way through high school.
One teacher suggested schools hire more aides or tutors who can provide more individualized instruction in the early grades to students who are struggling.
Teachers said their roles have expanded dramatically in recent years. They are responsible not only for making sure their students learn, but also with the children's social well-being and mental health and making sure the children have enough to eat when they are not in school.
As a result, they are exhausted. Experienced teachers get burned out and look for other jobs. Young teachers are overwhelmed and make an early exit. Those factors, along with a decline in the number of individuals entering the profession, all contribute to growing staff shortages.
Teachers often complain that no one outside of education understands the challenges they face each day. Unfortunately, the first two focus groups were not well attended. These forums are a perfect opportunity to gather information about the myriad challenges in our public schools.
The remaining sessions are: December 5th at Mary C. Snow Elementary School in Charleston; December 8th at Woodrow Wilson High School in Beckley; December 13th at the Martinsburg Holiday Inn; and an online session December 15th.  Register here.
There is more information on the upcoming sessions here and here.
The post What's Wrong in our Schools? appeared first on WV MetroNews.
Source:
WV MetroNews
---
GreenPower reports favorable testing results of new buses
SOUTH CHARLESTON, W.Va. — GreenPower Motor Company, which is going to produce electric school buses in South Charleston, has released results from the first round testing.
Mark Nestlen vice president of Business Development and Strategy with GreenPower, said the testing in Cabell, Kanawha and Mercer counties was a success.
The zero-emission buses were reliably used for regular transportation and after school activities including transporting football teams and gear, Nestlen said.
"That tells me where the industry has come, that's dependable bus. So when a school district deploys electric vehicles in their fleet they don't have to get up in the morning worry if that bus is going to run today."
Nestlen said the buses were averaging about 150 miles on a charge and traveled a total of 5,400 miles. In round two, in Monongalia, Grant and Ohio Counties the buses have increased that average to as much as 167 miles on a charge.
"The drivers, as they're getting more used to the busses and the busses are dialing in we're seeing far greater performance than we would have even expected to see from the charging side of things," Nestlen said.
The BEAST was also used to transport state lawmakers to Cacapon State Park for Interim Legislative meetings on the weekend of Nov. 13. Nestlen said it was a flawless display of the technology for state lawmakers.
"Those buses were performing there hauling the legislators around which tend to be a little bit larger than the high schoolkids, so you're having more weight on the buses," Nestlen said. "The buses were performing there just like we've seen the buses perform at the schools."
Round two detailed data has not been released yet, but Nestlen said there was only one occasion a mechanical issue prevented a bus from operating. The drivers have learned how to operate the buses and what to expect and have provided positive feedback. Plus, the buses have a much shorter start up time in cold weather operations.
"What the drivers will tell you is that it is a more comfortable ride, a safer ride and a quieter ride," Nestlen said. "They are always amazed at the performance and handling and capabilities of the bus."
Nestlen said school districts would have the option to position charging stations in the operating area to increase ranges and create efficiencies. That infrastructure can be constructed where needed, according to Nestlen.
"You'll have a situation where that bus doesn't go back to the bus yard at night. So in those cases where do you need to have that infrastructure for charging and where does it need to be placed."
The post GreenPower reports favorable testing results of new buses appeared first on WV MetroNews.
Source:
WV MetroNews
---
Missing Barbour County woman found dead
JUNIOR, W.Va. — A woman reported missing near Junior Wednesday was found dead Thursday morning.
Authorities said the search for Brittany Mearns, 32, began Wednesday evening along the Tygart River but the effort was called off after several hours and no sign of the Mearns.
When searchers returned to the area Thursday morning they located the body.
An investigation into the death is continuing No other information has been released.
The post Missing Barbour County woman found dead appeared first on WV MetroNews.
Source:
WV MetroNews
---