WV MetroNews
The Voice of West Virginia
Supreme Court takes over Hope Scholarship appeal, promises hearing soon, says no to stay
West Virginia's Supreme Court has taken over consideration of whether a scholarship for students leaving the public school system violates the state constitution.
A majority of justices rejected a motion to stay a lower court's decision to halt the Hope Scholarship, but the Supreme Court did agree to consider the issue swiftly. Justices set oral arguments for Oct. 4.
The issue had been the first big case before West Virginia's new intermediate court of appeals. Now the Supreme Court will hear the appeal instead.
Those decisions were expressed in an order released this afternoon by the Supreme Court.
Lawyers representing the families suing to keep the scholarship from going into effect praised the Supreme Court's order, saying it now means courts at all levels have agreed that the scholarship should not be implemented while its constitutionality is in question.
Supporters of the Hope Scholarship had asked for the money to flow, pending appeal and expressed disappointment over the Supreme Court's order today because it means that money still won't go to families at the start of this school year. More than 3,000 students had been awarded the scholarship, which could have been used for education expenses this fall.
Judges on the intermediate court earlier this month rejected the request for stay, so the scholarship dollars have remained on hold. Today's order released by the Supreme Court indicated two justices, Tim Armstead and Haley Bunn, supported the stay — but a majority of justices ruled otherwise.
The Legislature passed and the governor then signed a bill establishing the Hope Scholarships in 2021, providing money for students leaving the public school system to use for a variety of financial costs.  West Virginia's program also allows students old enough to enter the school system for the first time to be eligible immediately.
The conservative publication the Federalist concluded "West Virginia just passed the nation's broadest school choice law." That's because eligibility in other states with similar programs is more narrowly defined.
Hearing a challenge to the Hope Scholarship in early July, Kanawha Circuit Judge Joanna Tabit declared it null and void. Tabit concluded the scholarship violates the state constitution by diverting funding away from the public education system.
The plaintiffs, parents of students in the public school system, argued that Hope Scholarship violates the state Constitution's Article XII, Section 1 duty to provide for "for a thorough and efficient system of free schools." They contend that means the Legislature can't "exceed this mandate by publicly funding private education outside the system of free schools."
An attorney for the plaintiffs today praised the Supreme Court's decision to keep the injunction in place while the full appeal is being considered.
"We are pleased to have the opportunity to present our clients' case to the Supreme Court and urge it to affirm the trial court's ruling that the voucher law violates the constitutional rights of West Virginia's children and must be struck down," stated Tamerlin Godley, partner at Paul Hastings LLP and lead attorney for the plaintiffs in Beaver v. Moore, the case challenging the Hope Scholarship.
On the other side, Andrew Clark, the executive director of a foundation called "yes. every kid." expressed disappointment over the Supreme Court's decision to keep the scholarship dollars halted for now.
"We are devastated by today's ruling. More than 3,000 West Virginia students made decisions expecting to be able to take advantage of the Hope Scholarship program and had the rug pulled out from under them, just weeks before the start of school," Clark said.
"We had hoped the Supreme Court of Appeals would rectify that wrong by staying the lower court's injunction while the appeals process played out. Instead, this ruling further blocks students from accessing educational opportunities that work best for them."
But Clark said his organization is pleased by the timetable set by the Supreme Court, saying "we remain optimistic that the program will ultimately be upheld by the high court and are encouraged that the Court recognized the importance of taking the case immediately so that it can bring this matter to a final resolution before the end of the fall semester."
The post Supreme Court takes over Hope Scholarship appeal, promises hearing soon, says no to stay appeared first on WV MetroNews.
Source:
WV MetroNews
---
Ajayi adjusts quickly as he hopes to make mark in first and final season at West Virginia
MORGANTOWN, W.Va. — It all came about quickly for Rashad Ajayi.
Two weeks after he entered the NCAA Transfer Portal in early May, Ajayi made the decision to use his final year of college eligibility at West Virginia, joining a program in need of veteran defensive backs.
"I wanted to be somewhere before summer started," Ajayi recalled. "It was a quick decision for me."
Ajayi credits West Virginia defensive backs coach ShaDon Brown for helping sell him on the Mountaineers, and although he also took a visit to Cal, the Atlanta native was all in on WVU after visiting Morgantown.
"There were a lot of teams trying to get me to come and look at the place, but coach ShaDon seemed very genuine over the phone, so I wanted to come out and see how it was in person," Ajayi said.
Having only worked with the team throughout summer and over the first three weeks of preseason camp, it remains to be seen how heavily Ajayi factors into the defensive game plan in two weeks when the Mountaineers open their season at Pitt. Considering, however, that West Virginia lost both starting cornerbacks from the 2021 season opener as well as versatile defensive back Jackie Matthews to the transfer portal, Ajayi at the very least has a chance to be a key player on the back end.
Thus far, Ajayi's acclimation to West Virginia has included learning more zone schemes than what he was accustomed to during his time at CSU, which spanned 2018-2021.
"Coming from Colorado State, I played played a lot of man coverage — probably 80 or 90 percent of the snaps, I was in press man," Ajayi said. "Here, I have to play off more, look at more things, more key zones in my zone coverages. That's probably the biggest adjustment I have to make learning this new defense and getting comfortable."
Ajayi is far from the only veteran in the secondary learning a new system. The unit also added transfers Wesley McCormick (James Madison), Marcis Floyd (Murray State) and Jasir Cox (North Dakota State).
"It's never really a challenge learning, because I want to learn," Ajayi said. "It's kind of fun getting a chance to learn a new defense."
Perhaps the transition to West Virginia has been made easier for Ajayi after some of what he experienced at Colorado State.
In addition to playing for two head coaches — Mike Bobo and Steve Addazio, the latter of whom was fired last December — the university conducted an investigation into allegations of racism and verbal abuse within the athletic department and football program in 2020.
"I was cool with all my teammates, all the staff and academic staff, too," said Ajayi, who noted he never saw or experienced any of what was looked into. "I felt like I was always adjusted, but there was always change and a lot going on these past four years."
Even with constant change and off-the-field distractions during his time at CSU it wasn't easy for Ajayi to leave behind his former school.
"It was very difficult to leave. I'd built a lot of trust and friendships out there with teammates and coaches," he said. "But they had a coaching change and felt like they needed to find a new guy to do the job that I was there to do. Finding a new place for my last year was kind of challenging, but it's been a good turnaround for me.
"I love the people here and my teammates. I've already built a lot of great relationships. My coaches are great, so it's been very good."
The 5-foot-11, 182-pound Ajayi started 35 games over his four seasons as a Ram.
Now he's hoping to show he can measure up while playing at a higher level in his final season of college football.
"I always saw myself playing at a Power 5 school. I never received an official offer from West Virginia out of high school, but it was always a place of interest for me," Ajayi said. "Especially growing up watching Tavon Austin play, he was just crazy. Watching him, I was like, 'I wonder what it'd be like to play at that school or that level.'"
Ajayi will have his answer soon enough.
The post Ajayi adjusts quickly as he hopes to make mark in first and final season at West Virginia appeared first on WV MetroNews.
Source:
WV MetroNews
---
Update: Former WVU quarterback Jarret Doege enrolls at Troy
MORGANTOWN, W.Va. — Four days after leaving Western Kentucky, Jarret Doege has found a new home at Troy University. Doege is officially listed on the roster at Troy and he reportedly practiced with the Trojans on Thursday afternoon. WVU head coach Neal Brown recently led the Troy program in 2018.
In addition to Doege, six other quarterbacks are listed on the Troy roster. Five are freshmen or redshirt freshmen.
Original story from August 15:
Multiple published reports indicate that former WVU signal caller Jarret Doege has entered the NCAA transfer portal for a third time.
Western Kentucky QB Jarret Doege has re-entered the transfer portal, @TheAthletic has confirmed.

The WVU transfer was competing with West Florida transfer Austin Reed for the starting QB job.

— Max Olson (@max_olson) August 15, 2022
Doege started his college career at Bowling Green in 2017 and played two seasons with the Falcons. In 2019, Doege transferred to West Virginia and he played in four games that season. By playing in just four games, he preserved a redshirt season. Doege emerged as the starting quarterback in 2020 and he held the job for two seasons. He left WVU for Western Kentucky in January.
Doege was in a battle with West Florida transfer Austin Reed for the starting spot at WKU. Doege has one season of eligibility remaining as a graduate transfer.
In his five-year college career, which included the COVID-related free season of eligibility of 2020, Doege has passed for 10,494 yards with 79 touchdowns and 34 interceptions.
The post Update: Former WVU quarterback Jarret Doege enrolls at Troy appeared first on WV MetroNews.
Source:
WV MetroNews
---
Three indicted in the 2018 murder of Whitey Bulger at Hazelton prison
CLARKSBURG, W.Va. — Three men have been charged in the 2018 Hazelton federal prison murder of one-time Boston crime boss James "Whitey" Bulger.
The U.S. Attorney's Office for Northern West Virginia announced Thursday three men, who were inmates at Hazelton federal prison in Preston County at the time have been indicted in Bulger's death.
A federal grand jury indicted Fotios "Freddy" Geas, 55, Paul J. "Pauly" DeCologero, 48, and Sean McKinnon, 36. They'e each been charged with conspiracy to commit first degree murder.
Geas and DeCologero are accused of killing Bulger by hitting him the head multiple times in the October 2018 attack on Bulger. Geas and DeCologero have also been charged with aiding and abetting first degree murder and assault resulting in serious bodily injury.
Bulger, 89, was found dead in his general population cell. He had been at the Hazelton prison for less than 24 hours at the time of his death.
Geas faces a separate charge for murder by a federal inmate serving a life sentence.
McKinnon faces a separate charge of making false statements to a federal agent.
Geas is still incarcerated at USP Hazelton. DeCologero is no longer being held at USP Hazelton but remains housed in the federal prison system. McKinnon was on federal supervised release at the time of the indictment and was taken into custody in Florida.
Bulger left Boston in 1995 after being tipped off that authorities were going after him. He was on the run for 16 years. He was arrested in California in 2011. He was convicted on various charges in 2013 and sentenced to spend the rest of his life in prison.
The post Three indicted in the 2018 murder of Whitey Bulger at Hazelton prison appeared first on WV MetroNews.
Source:
WV MetroNews
---
Medical examiner called to scene in Harrison County I-79 crash
ANMOORE, W.Va. — For the second time in three days the medical examiner has been dispatched to the scene of a crash on I-79 southbound.
At 3:46 p.m. Thursday, first responders were called to the southbound exit ramp at the Anmoore exit in Harrison County for an accident involving a pickup truck.
Anmoore police and fire, the Harrison County Sheriff's Department, police departments from Clarksburg Bridgeport, Shinnston, Nutter Fort, Animal Control and the DOH were called to the scene.
The post Medical examiner called to scene in Harrison County I-79 crash appeared first on WV MetroNews.
Source:
WV MetroNews
---
Lewis County murder suspect denied bail, indictment remains sealed
WESTON, W.Va. – The suspect accused of murder in a sealed indictment in Lewis County has been denied bail.
Benjamin Blake, 67, was indicted following the July grand jury term, but details in the case are few.
Blake has a pretrial conference in Lewis County Circuit Court set for Sept. 29 and a trial scheduled for Oct. 17.
Blake is being held in the Central Regional Jail.
The post Lewis County murder suspect denied bail, indictment remains sealed appeared first on WV MetroNews.
Source:
WV MetroNews
---
College-going rate dips again in West Virginia
CHARLESTON, W.Va. — Less than 46% of the public high school graduates in the Class of 2021 in West Virginia were college students during the past year.
The state's latest college-going rate was presented and discussed during Thursday's meeting of the West Virginia Council for Community and Technical College Education.
The 45.9% rate is a decrease of 2.3% percent from the Class of 2020 college-going rate.
State Higher Education Policy Commission Director of Research and Analysis Dr. Zornitsa Georgieva told the council those who take dual credit courses in high school are more likely to go to college.
"It's about a one percentage point increase but for those who have not participated in any of those programs, we're seeing less than 1 in 4 students continuing in post-secondary education," Georgieva said.
The numbers also show a 10% decline in male high school graduates in West Virginia heading to college in the last decade.
MORE See college-going rate dashboard here
State Higher Education Chancellor Dr. Sarah Armstrong Tucker said much more needs to be done to support West Virginia students in continuing their education.
"What we're seeing in West Virginia with our college-going rate isn't unique to our state – it is certainly a nationwide trend. But, we have the capacity here to expand on and create new efforts to help our young people focus on their futures," Tucker said.
The falling college-going numbers come on the heels of last week's report to the state Board of Education concerning test scores that remained down from pre-pandemic levels.
It also comes at a time when there's been a shake-up of personnel in the state Department of Education with David Roach become the new state school superintendent and Paul Hardesty the new president of the state BOE. Gov. Jim Justice expressed confidence in both Roach and Hardesty when he was asked about the changes at his Thursday's media briefing.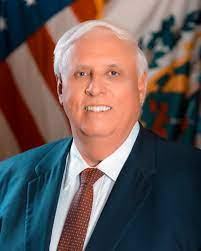 "I think there are issues there (Department of Education) to address and I applaud them in every way and I have the utmost confidence and I love it that they're moving and they're moving fast to try and do something to improve and help our kids," Justice said.
Georgieva told the CTC Council Thursday that the information gained from this year's college-going rate will be used in improvement efforts including a high school opinion survey.
"We want to find out are there obstacles or barriers that they're experiencing that maybe prevents them from taking that extra step and we're hoping that with the rich information we can get from the survey we can identify areas we can support and provide opportunities for them," Georgieva said.
Tucker said one of the responses is the HEPC will be working more closely with the counties that have the lowest college-going rates. She said the efforts need to be "far more 'boots on the ground' in our outreach."
"We have great initiatives already in place, and there is a lot of potential to move these numbers in a more positive direction in the coming years – which is critical to our students' and state's future," Tucker said.
Community and Technical College Council Chair Christina Cameron suggested high school students be given earning numbers comparing what a high school graduate who makes $15 an hour earns to what a college graduate earns.
"Maybe that might give a little eye-opening to those students," Cameron said.
The council did hear Thursday from Southern West Virginia Community and Technical College President Pamela Alderman about the Logan-based school's 'Early College Program.'
Alderman said there were more than 200 high school students from southern coalfield counties that came to Southern campuses last spring to take college courses. She said the goal is for those students to have college degrees or certificates by the time they graduate from high school.
The state's college-going rate is based on information available from some 3,600 institutions across the U.S. that share information about enrolled students. The rate does not include data from private schools or home school student graduates in West Virginia.
The post College-going rate dips again in West Virginia appeared first on WV MetroNews.
Source:
WV MetroNews
---
Funeral home suspension: neglected body, homeless presence and 'altered' behavior
A West Virginia funeral home is being suspended following allegations of abuse of a corpse, homeless people living on site and the arrest of the operator in an "altered mental state."
Hunter Anderson Funeral Home of Berkeley Springs was suspended this week by the state's licensing board.
The action followed separate but related police investigations. John A. Anderson, the sole license holder for the family-owned funeral home, has had his license suspended because of "immediate danger to the public."
A man who answered the telephone at the Morgan County funeral home today said "It's all unfounded. We're still doing business as always."
The man, who identified himself as Bob Manville, acknowledged the trust that grieving families place in funeral homes over many years. He contended the funeral home has done nothing wrong.
"The only thing I can tell you is the complaint registered against Hunter Anderson was a disgruntled complaint," he said. "It was with a disgruntled person who didn't think the state moved fast enough with a death certificate."
The accusations against the funeral home are broader and more shocking than that, though.
The funeral home and its operator face three allegations that were investigated by the State Police and local sheriff's deputies, starting in July.
The first was an unrefrigerated corpse improperly preserved for about 12 days, according to a complaint initiated by the West Virginia Board of Funeral Service Examiners.
"It's not true. The place where they have the body is the coolest place in the funeral home," said the man at the funeral home today.
The next was an allegation that the operator allowed homeless people to live in the funeral home, along with the possibility of drug use.
Each of those is under investigation by the State Police. A representative this week said the investigation's conclusion is subject to completion of lab results.
John Anderson also faces three criminal charges that have been filed already in magistrate court in Berkeley County. They include obstructing justice, driving on a revoked license and trespassing.
All three came from an arrest that occurred August 9 when a deputy with the Berkeley County Sheriff's Department was called to Air National Guard property. The officer approached a truck and discovered a man in the driver's seat with no pants, according to a criminal complaint.
The deputy wrote that the man, later identified as John Anderson, tried to drive away or walk away several times. The deputy then ran a preliminary breath test that returned a result of 0.
"During the observation period the accused continued to make statements that indicated he had an altered mental status of some kind," the deputy wrote.
Security personnel at the Air Guard facility later told the investigating officer that the man already had been ordered off the property several times, but that he refused to leave.
John Anderson has been director at the funeral home since 1980, according to the business's website. His parents, Charles and Marge Lee Anderson, founded the Anderson Funeral Home in Cameron, Marshall County, in 1960.
The funeral home in Berkeley Springs dates to 1883. One of the founders was Charles E. Hunter, and the funeral home stayed in that family into the 1970s.
In 1972, father and son Charles and John Anderson purchased the funeral home, adding that family name to Hunter's. In 1998, John purchased his father's share.
The West Virginia Board of Funeral Examiners, made up of representatives of the state's funeral home businesses, met in an emergency session earlier this week. About an hour of the meeting occurred in closed, executive session. Members emerged and dealt with motions to suspend the funeral home licensing "all for the need to protect the public."
A written order on behalf of the board called for John Anderson to surrender his licenses immediately.  An administrative hearing over the allegations will be set for a later date.
The calendar on the funeral home's internet page shows no activity for July or April. The most recent obituaries listed on the page are from April, May and June.
But the site invites people to plan a service: "We're here to help."
"Ceremonies as unique as the life you're remembering."
The post Funeral home suspension: neglected body, homeless presence and 'altered' behavior appeared first on WV MetroNews.
Source:
WV MetroNews
---
Gupta, state and local health officials discuss opioid epidemic during roundtable
CHARLESTON, W.Va. — Federal, state and local leaders that deal with issues surrounding the opioid epidemic had a chance to discuss those issues and ways to solve them during a roundtable discussion Thursday in Charleston at the state Culture Center.
Dr. Rahul Gupta, Director of National Drug Control Policy, White House Office of National Drug Control Policy and Dr. Matthew Christiansen, Director of Office of Drug Control Policy led the discussions that featured nearly two dozen participants.
Gupta, who is the former State Health Officer and Commissioner for the Bureau for Public Health from 2015-2018, told the table that the Biden administration has made the opioid epidemic a priority.
"I can assure to you that President Biden is totally committed on this issue. He looks at this as a top, urgent priority," he said.
Gupta is also a former state Department of Health and Human Resources Secretary under former Gov. Bob Wise from 2001-2005. Gupta served as the health officer and executive director for the Kanawha Charleston Health Department from 2009-2014.
He said his administration emphasizes a community agenda to fight the epidemic because the issue does not discriminate between race, where a person lives or their income.
"If it remains easier to get illicit drugs than to get treatment in America, we are not going to solve the problem. That's the bottom line. We have to approach it like that," Gupta said.
Christiansen expressed three 'components of success' that his office has had in the past two years since taking the role. He said they are the power of collaboration, innovation and the power of people in recovery.
He detailed innovation among the group by saying, "Necessity is the mother of innovation and we certainly have the need in West Virginia to innovate. If there was one solution out there to addiction, we would have fixed this already."
Christiansen said the power of people in recovery can often be found in their stores.
"We will never be okay with any overdose in West Virginia. But it's worth mentioning our successes too. Of the 1,500 people or so who passed away over the past year, that represents about two percent of the people in West Virginia with a substance use disorder," he said.
Karl Colder, the City of Huntington Huntington Chief of Police emphasized that work needs to be done to get those in recovery to the finish line.
"How can we connect people at the discharge, especially with mental health? Upon discharge, they are now ready to enter the community. How do we keep on them their medication," Colder said.
Colder said his police department has spent 632 man hours on homelessness and substance abuse in the past six months. He wants additional training for his officers and law enforcement about the state on how to handle the epidemic including mental health.
DHHR welcomes Dr. Rahul Gupta, @ONDCP Director and former State Health Officer and Commissioner for the Bureau for Public Health, home to West Virginia for a roundtable on strategies to address the opioid epidemic. pic.twitter.com/oMsgvscaKV

— WV Department of Health & Human Resources • (@WV_DHHR) August 18, 2022
Gayle Manchin, the Federal Co-Chair of the Appalachian Regional Commission (ARC) praised the success of the INSPIRE (INvestments Supporting Partnerships In Recovery Ecosystems) initiative created by the ARC. She said over $15 million has been given through the program for rehab, wrap-around services and community issues.
Other participants included: William S. Thompson, U.S. Attorney, Southern District of West Virginia; Brian Gallagher, Chair, Governor's Council on Substance Abuse and Prevention and Treatment, Chief of Governmental Affairs and Health Care Policy for Marshall University; Michael Haney, Executive Director of PROACT; Bill J. Crouch, Cabinet Secretary, West Virginia Department of Health and Human Resources; Christina Mullins, Commissioner, Bureau for Behavioral Health; Dr. Ayne Amjad, State Health Officer and Commissioner, Bureau for Public Health; Chad Napier, Appalachian HIDTA; Jeff Sandy, Cabinet Secretary, West Virginia Department of Homeland Security; Rev. James Patterson, Partnership of African American Churches; The Honorable Anita Ashley, Roane County Circuit Court Judge; Dr. Anita Stewart, Fayette County Health Department; Joe Deegan, President, Behavioral Healthcare Providers Association; Mark Spangler, Executive Director, West Virginia Board of Medicine; Dr. Sherri Young, Associate Chief Medical Officer, CAMC; Deborah Harris, Lead Transition Agent, Jobs & Hope WV; Drew Massey, Director of Pharmacy, Fruth Pharmacy; and Cece Brown, Parent..
Gupta's return to West Virginia this week has included a Q&A event at the University of Charleston, an award ceremony at the Kanawha County Commission and multiple ridealongs in communities.
The post Gupta, state and local health officials discuss opioid epidemic during roundtable appeared first on WV MetroNews.
Source:
WV MetroNews
---
Raleigh County man sentenced to 40-years in prison after 2020 shooting death
BECKLEY, W.Va. — A Raleigh County man was sentenced to 40-years prison Thursday following a murder conviction.
Devin Pratt, 25, of Cool Ridge, pleaded guilty in June to second degree murder in the Christmas Day 2020 shooting death of Ronnie "Trey" Barker.
Barker was walking away from an argument when he was shot.
Raleigh County Circuit Judge Robert Burnside told Pratt Thursday he knew no one in his home was in danger as a result of the argument but he fired the shots anyway.
"You shot in the direction of which you knew there were persons walking away," Burnside said.
The evidence showed Barker was leaving the residence on Blackhawk Lane when Pratt came to the window and shot him in the back as he walked away, a distance of about 90 feet, prosecutors said.
Pratt told the court the shooting was not intentional.
"I didn't intend for this to happen. I want to apologize to the Barker family and to my family," Pratt said.
After the June plea, Raleigh County Prosecutor Ben Hatfield said the prosecution had evidence to support a second degree murder conviction which doesn't include premeditation.
Defense attorney Rusty Wooten asked Burnside Thursday to sentence Pratt to not more than 10 years if an alternative sentence was not an option. Burnside instead opted for a 40-year sentence. Pratt's first opportunity for parole will come after 10 years.
WJLS Radio reporter Keith Thompson contributed to this story. 
The post Raleigh County man sentenced to 40-years in prison after 2020 shooting death appeared first on WV MetroNews.
Source:
WV MetroNews
---